At Global Validity, our Global Market Access (GMA) vision is to deliver an unparalleled service experience that is founded in collaboration, transparency, and efficiency for our customers
In 2018, we recognized this could only be achieved by innovating traditional legacy practices with advanced cloud technology led by trained GMA project management experts that embrace process automation.
Simply put, without necessary modern tools and professionals that know how to use them, GMA service providers are flying blind by relying on disparate tools such as spreadsheets and shared files, creating a reactive project management process. Unfortunately, the result for manufacturers can be devastating. Communication delays and the lack of transparency can lead to internal fire drills and missed product launch dates. Impact can be just as significant with lost revenue and tarnished client relationships. It's not that GMA service providers don't want to add more value, they just lack the technology and people that know how to effectively use it which ultimately results in blind spots and roadblocks.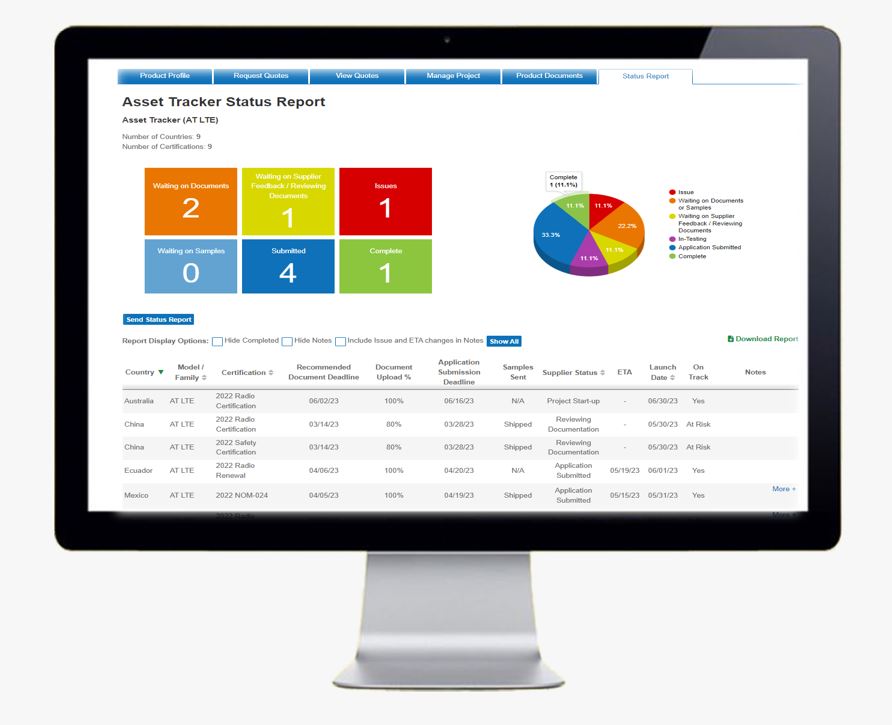 How Global Validity's Approach is Redefining the Industry
Global Validity's cloud-based platform, Access Manager, has completely redefined GMA service solutions. Manual legacy practices have been replaced with automation. Modern, purpose-built tools are seamlessly shared by manufacturers and service providers. True project transparency provides insight that enables proactive project management and predictable outcomes. Secure 24/7 access from anywhere in the world ensures timely communication. And most importantly, Certification expiration tracking with email notifications makes it easy to manage all certifications including those obtained from other services providers.
Let us show you how Global Validity has redefined Global Market Access with technology and people.
Contact us now for a quick quote