In the fast-paced world of product development and manufacturing, ensuring safety and regulatory compliance is paramount. Global Validity has found a trusted ally in Product Safety Consulting (PSC). Since 1988, PSC has been a beacon of expertise, guiding businesses through the intricate maze of product safety and regulatory standards efficiently and cost effectively.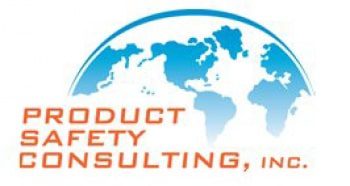 Key Partner in Product Safety: Product Safety Consulting (PSC)
Since 1988: A Legacy of Expertise
For over three decades, Product Safety Consulting has been at the forefront of providing invaluable services to product developers and manufacturers. Their mission is to empower businesses with the knowledge and testing services necessary to secure product safety and regulatory compliance while minimizing both time and expenses. 
With an engineering team comprising of over 150 years of combined product design and compliance experience, PSC understands the complexities of regulatory requirements. They collaborate closely with their clients at every stage of product development, ensuring that they meet the standards. In fact, many of PSC's engineers are actively involved in shaping these standards. 
Strategic Collaborations and Simplifying Compliance and Testing
PSC has cultivated strong relationships with major Nationally Recognized Testing Laboratories (NRTL), including Underwriters Laboratories (UL), Intertek (ETL), the Canadian Standards Association (CSA), and more. This ensures that clients avoid the costly setbacks associated with product evaluation failures. 
Product Safety Consulting simplifies the compliance and testing process, making it more efficient, cost-effective, and comprehensible. With their expertise, industry connections, and decades of experience, they ensure the job is done right. 
Comprehensive Testing Services: PSC's Expertise
For 35 years Product Safety Consulting, Inc has remained steadfast in its commitment to ensuring the safety and regulatory compliance of a diverse range of product categories, including Consumer Electronics, Lighting, Industrial Controllers, Medical Devices, Energy, Commercial Cooking, Household Appliances, and New and Innovative products. With an unwavering dedication to excellence, the company has mastered a wide array of product categories, offering comprehensive expertise to its clientele. Having assisted clients from over 35 countries in securing certifications for more than 3,000 products, Product Safety Consulting, Inc has established itself as a trusted partner for manufacturers and product developers worldwide. 
It is a well-known fact that 9 out of 10 products fail during their initial Certification process. However, Product Safety Consulting, Inc distinguishes itself by intervening from the product's inception.  They influence the design by embedding the construction and testing requirements directly into the product's design and your development process. "Measure twice, cut once" is the philosophy.  They call it Designing for Safety Approvals – DFSAtm.  The primary objective is to ensure that the product successfully meets all criteria before submission to any Certification Body. A testament to their quality work, 70 percent of PSC's clients are repeat customers involved in product development. 
A Synergistic Partnership: Global Validity and Product Safety Consulting
In a world where product safety and regulatory compliance are non-negotiable, Global Validity has found a reliable partner in Product Safety Consulting. With a shared vision of excellence, our two companies are not only delivering compliance solutions but also setting a high standard for the industry. Our partnership exemplifies the commitment to excellence and expertise required to navigate the challenging landscape of product safety and compliance.  
To learn more about Product Safety Consulting and their services, visit their website or visit their socials – all linked below.