Managing the Lifecycle of Product Certifications
Have you just completed certifying a product globally? Congratulations!  
Completing the global product certification process is a remarkable achievement, but the journey doesn't end there! Did you notice that many of the certifications expire? Post certification management is a mission critical responsibility for manufacturers.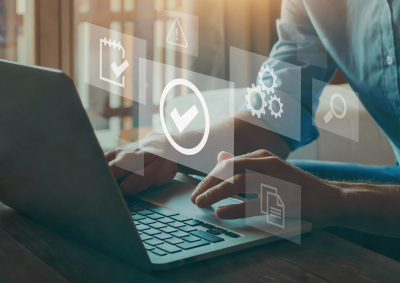 The Importance of Effective Certification Management
It is imperative to ensure every certification remains in good standing. Unfortunately, without proper certification management tools, manufacturers run the risk of certifications expiring without notice. When this happens, it is typically a "fire drill" that can involve several groups including management, sales, distribution and the end customer. Not fun for any of the parties involved.
So, the question now is, what is the best way to manage, track, and renew certifications prior to expiration?  
Mastering the Certification Renewal Process: Three Essential Steps for Successful Certification Renewal
1. Controlled Expiration Date Management: First and foremost, manufacturers need to have control over managing expiration dates.
2. Understanding Lead-Times: A Strategic Approach: Second, and just as important, is understanding lead-times. For example, starting a renewal project for a certification that expires in 8-weeks when that country has a 12-week lead-time will result in a lapse (risk). 
3. Choosing the Right Service Provider: Third, is picking a service provider. This may come as a surprise to some; manufacturers do not need to use the initial service provider for the renewal. In fact, there may be very little value in doing so.

The country certification renewal process is really a complete re-certification effort. Meaning, manufacturers are effectively starting the process all over again. It starts with contacting service providers, providing basic product information and requesting quotations. Once the order is placed, service providers will begin requesting much of the same information provided during the initial certification effort and frankly speaking, it's rinse repeat.

Unless… 
The Revolution in Certification Expiration Management
Meet Access Manager: Your Tech-Enabled Certification Companion 
Global Validity makes certification expiration tracking and renewal easy. Both our customers and our experts are "tech-enabled" with Access Manager, a powerful GMA project management platform.  
Customizable Certification Tracking and Alerts
The certification tracking system is customizable and generates an automated email when certifications are expiring, leaving ample time to start the renewal process and receive a new certificate prior to the expiration date of the existing certificate.  
Secure Repository for Certifications
Of course, Access Manager also functions as a smart repository making it easy to securely store and retrieve certifications anytime.  
Time-Saving Renewal Process
Finally, and this may be the best part of all, if Global Validity was the initial service provider, Access Manager will have all the documents used to the support the certification which will significantly reduce or even eliminate the need for re-supplying supporting documents, saving significant time! 
Elevate Your Certification Management with Global Validity
Ready to streamline your certification management and renewal process? Reach out to us now to learn more about Global Validity's comprehensive certification tracking and renewal services. Experience the future of certification management – we're excited to 'tech-enable' your company's success! 
Ready to streamline your certification management and renewal process with Global Validity? 
Find out how new clients can save 5% on their first project.